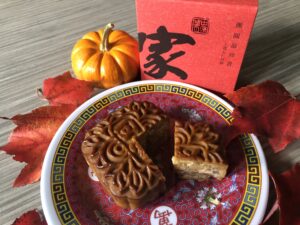 Hello Friends,
Happy Mid-Autumn Moon Festival! Yes, we celebrate this wonderful Chinese holiday on October 1st and yes, despite what has been a really difficult several months (speaking for myself), the moon still rises. My last post was in April. Since then, each month has seemed to deliver a new version of somewhere between lousy and tragic, not made any easier by the gloomy cloud of covid hardships and workarounds that have of course affected everyone and everything.
So where do I go from here? This holiday celebration is the first time our Chinese culture organization CAFAM has put up some virtual event content. I felt initial dread at the challenge, but it was fun and I worked with some great people. My lantern how-to video is the most basic of projects, but we partnered with our local Children's Museum so it would be super easy for the youngest viewers. For my family, I shipped some mooncakes to my daughter at college. I hope she will gaze at the moon along with me, even though far from home.
Another bright spot is just being in Maine. No matter how tough a day I am having or how terrible the news feed gets, the change of season with both warm and cool days, and the stunning foliage is a great elixir. I'm sure by now we've all had enough "alone time" but I find spending time in nature is a reliable safe-distance friendship. I do hope to develop some new crafts and keep sharing Lucky Bamboo Book of Crafts with new readers. Events are still not realistic, but I'm a creative person so I should be able to figure this out! Please leave a comment, check out my website, or drop me an e-mail. I could use the company!