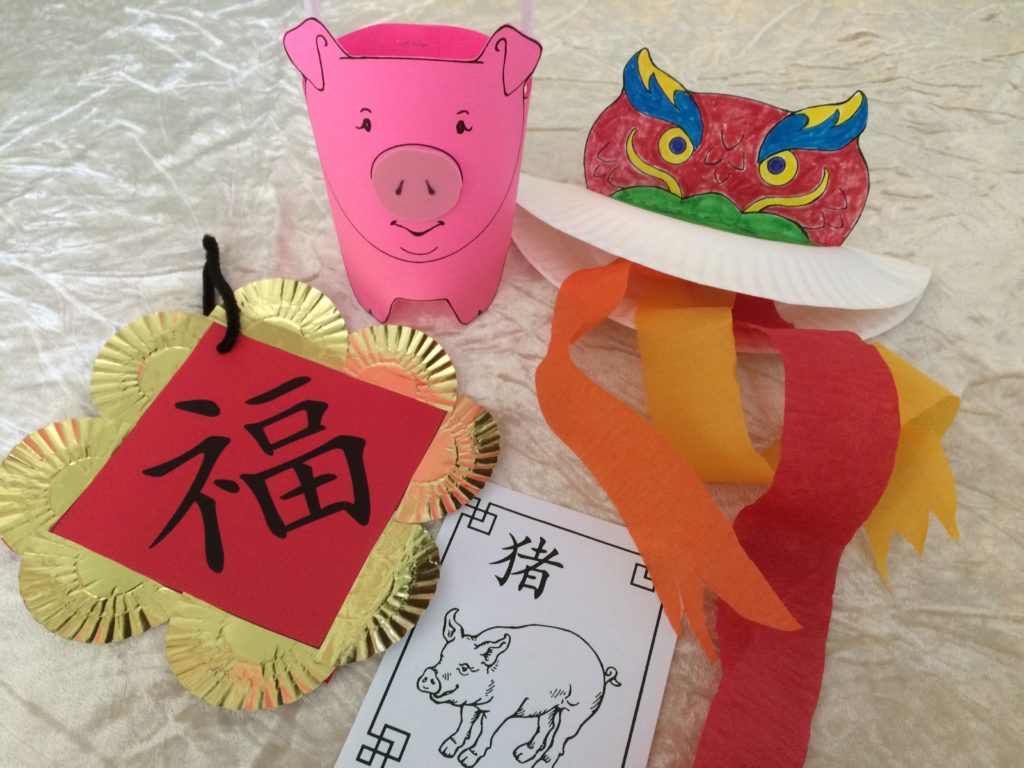 If you follow the lunar calendar as I do, you know today is Lantern Festival, the 15th and last day of the Chinese New Year holiday. What a perfect time to review the amazing weeks I've had partaking in celebrations for 'Year of the Pig' all across New England and sharing Lucky Bamboo Crafts. Most of the events included my daughter's help and company (and driving on her permit) which was the best! I know this is a long post but I'm proud of the great attendance and cultural education at every one of these events and wanted to include as much as possible.
Sure, I put a lot of work into designing and planning the crafts, but also had enthusiastic and incredibly professional, welcoming hosts at every event. I loved meeting inspired parents, grandparents, educators and hundreds of excited kids, ready to roll up their sleeves and make some crafts. Many children even wore Chinese attire, hairstyles and accessories to show their (adorable) passion for the culture and holiday.
Ok so let's get started! First was the Children's Museum and Theatre of Maine. CAFAM and the CMTM have been mutually hosting some cultural events and it's been a great partnership! We made mini-lanterns and offered tastes of Tang Yuan. A local Korean organization also brought some wonderful displays and snacks since the museum wanted to highlight the connections of different Asian lunar celebrations.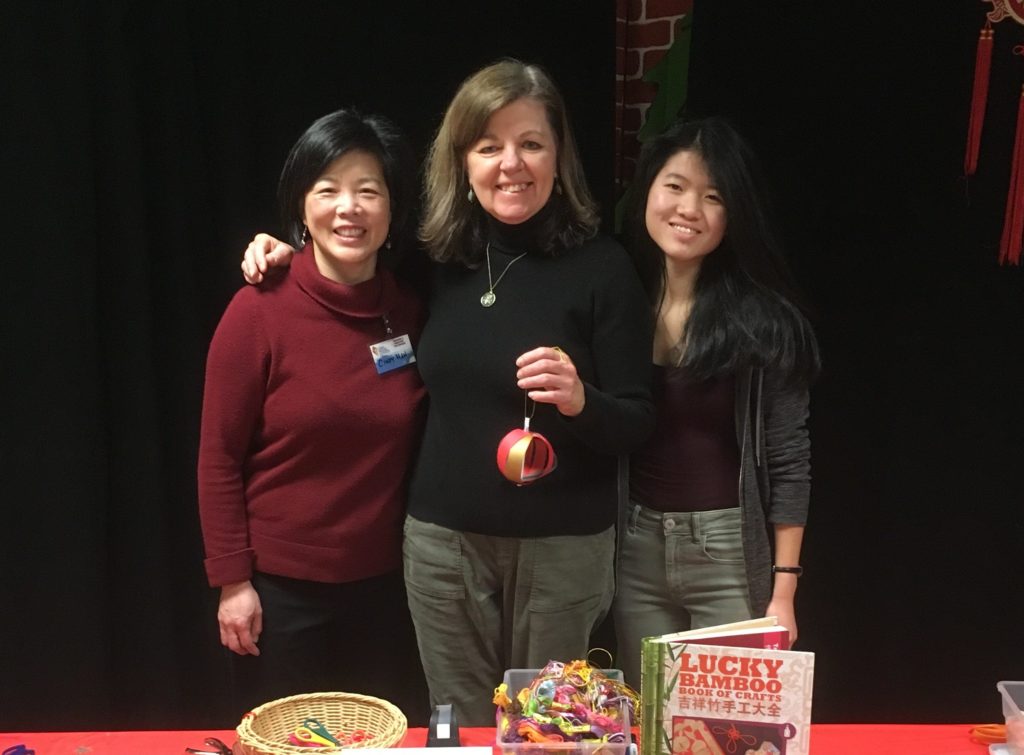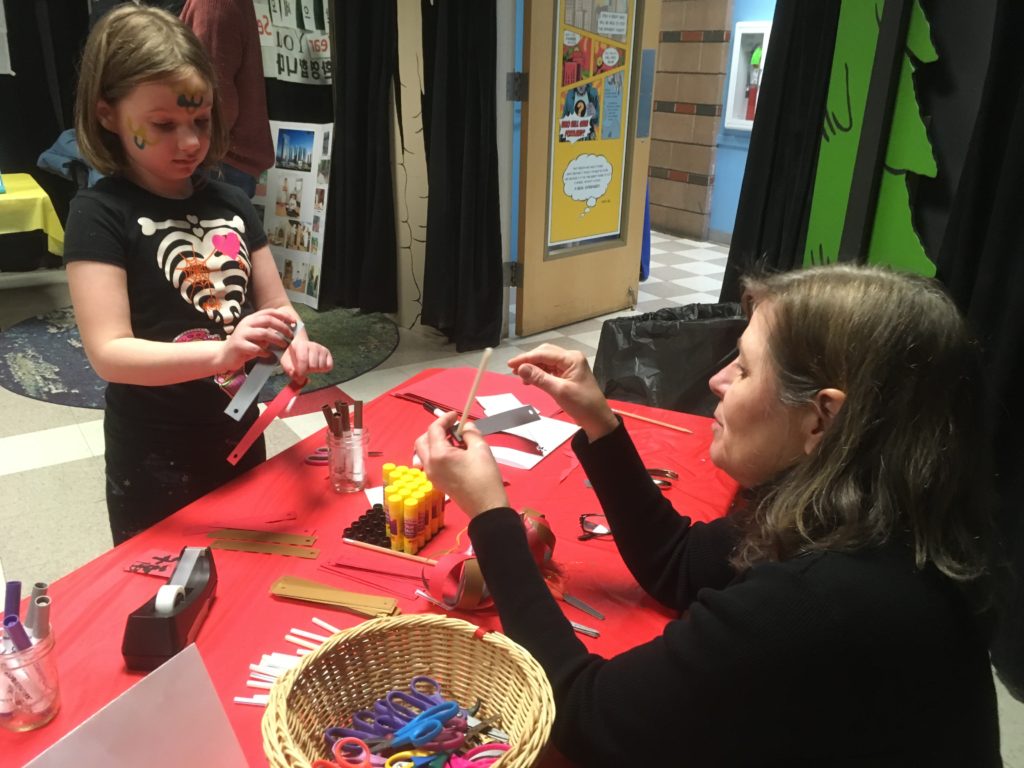 Next came our local CAFAM event. I was invested heavily in the months of planning all aspects of the day with our board members including numerous craft tables. Whew! We had a wonderful celebration and even hosted a special guest erhu musician from Boston.
Our volunteer site, LearningWorks was the perfect place to share some cultural fun since the children from many countries that are in that after school program are always teaching me so much about their own cultures. The teachers were so kind to turn over their busy classes to us to make dragon puppets and talk about this time of year in Asia.
Merrill Memorial Library right here in town hosted a small event through their children's library program. Although they've had my book in their stacks for years, this was the first time we've been invited to offer activities, and it was a great opportunity to meet our local neighbors!
Peabody Essex Museum is always a beautiful venue to host Lunar New Year and build upon their great collections of Chinese art and many Asian-themed activities throughout the year. They have a huge maker space that is equipped for the crowds. The fan project we offered was perfect for toddler through teen, and kids (and parents!) got really creative with the embellishments. They had a fun lantern riddle hunt throughout the museum too!
How we love our Boston Chinatown friends! Bringing crafts to the Chinatown Main Street celebration was a perfect way to round out the holiday. Our craft table in the China Trade Building was a popular hub, even with all the action going on around us. And our young Chinatown friend CG comes and finds us every year and loves helping out. Once we wrapped up, we made sure to linger in Chinatown for a nice meal while the firecrackers popped and the lions munched on their offerings outside the restaurant.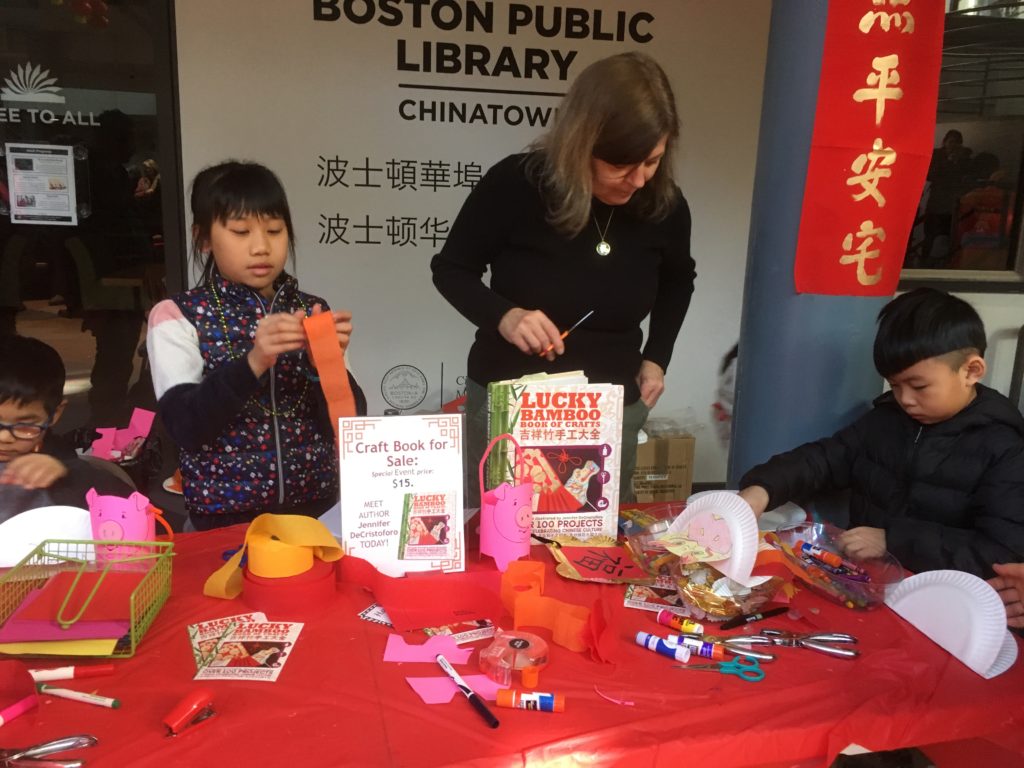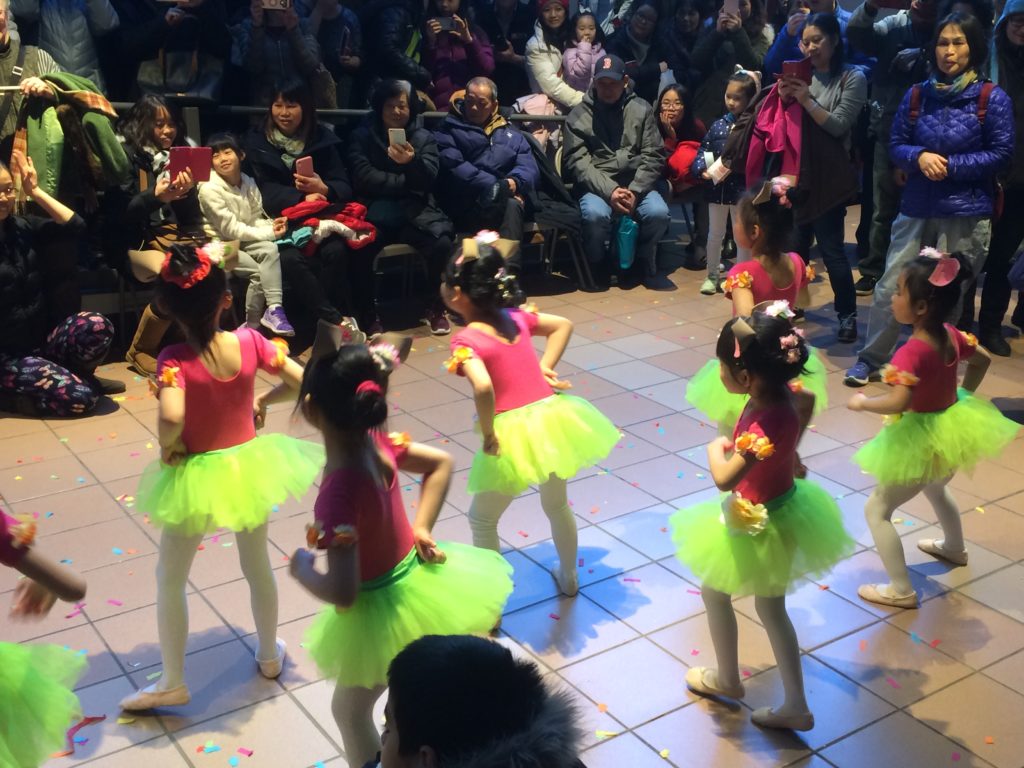 And in other news, I have recently accepted the president position for the Chinese & American Friendship Association of Maine. I look forward to new and exciting events, initiatives and working with wonderful people both on the board and in the community in 2019. Along with that, I've been updating my website with new links and projects so do check back from time to time. Now that I'm back in Maine, I'm tidying and storing the sprawl of craft projects and supplies around here as we still dodge snowstorms every few days. But spring will come.