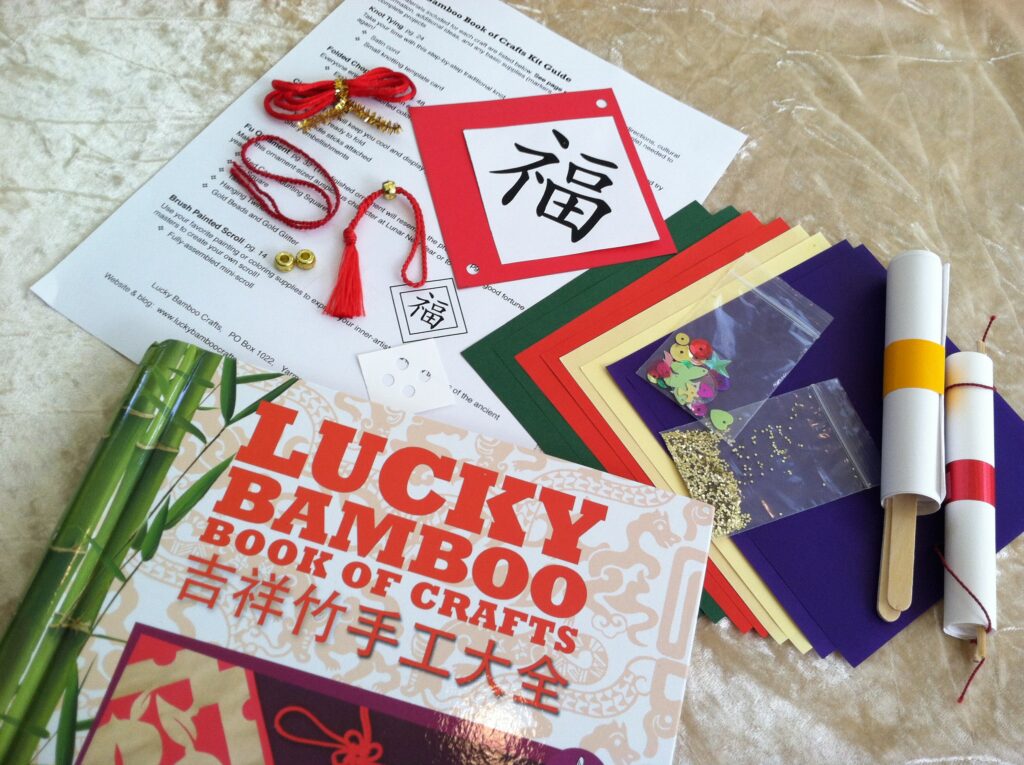 Dear Friends,
I am so pleased to share the news of reaching 10 years (young) with my book and Lucky Bamboo Crafts activities and events. Many told me when I first published it, that one of the attributes was being "evergreen" for the user with the projects and information between the covers. Of course, that also applies to the strength and longevity of bamboo. When I originally started gathering ideas and testing crafts, my daughter was a young child. Now she is a rising senior in college, which seems inconceivable, but here we are. She continues to be my biggest source of inspiration, even if as a young adult, her world is so much wider than Chinese culture. But my theme remains evergreen… learning about and experiencing all world cultures is a wonderful way to spend our time and allows us to be the best citizens and stewards of this planet we call home.
I hope you will continue to keep Lucky Bamboo Book of Crafts in your thoughts and tell others about the book. It is still available on Amazon, Nataraj Books (my fulfillment partner), and of course directly from me off my website. I also continue to schedule crafting dates at events, educational settings, and workshops.
Most of all, I want to thank YOU for being on this publishing journey with me. The people I've met and the experiences I have had along the way have enriched my life. And seeing a child's face light up as a little maker….. well, you know…. it constantly recharges my passion for crafting and teaching.
As I look to Fall, the Mid-Autumn Moon Festival will be a busy time for events, friends, and celebrating the harvest season. Please check back to the calendar for details and remember to also keep Chinese crafts and culture on your radar for the upcoming school year.
For now, enjoy every drop of summer that you can. That's certainly my game plan.