Lunar New Year (Spring Festival)
The Chinese lunar year is celebrated with rich traditions, food and family. Along with my book, there are numerous online resources to learn about the history of this important holiday and all the ways you can enjoy it with your own family, friends and students.
Here are some materials that will help get you started as you plan your lesson or celebration. The printables include craft project instructions for each zodiac animal year that I have in my web archive (a full set of animals can be found in the book). But these project templates are interchangeable with any animal graphic or other artwork.
How to wish someone a Happy New Year in Mandarin:
gōngxǐ fācái  恭喜發財
SEE How-To Craft Video page for tutorial!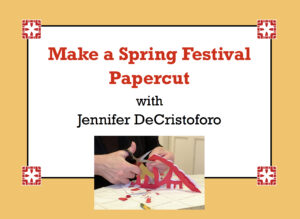 Decorations
Spring Couplet
Lanterns
Money Tree
Auspicious Red and Gold
Oranges and Peaches
Food
Whole Fish
Long Noodles
Whole Chicken
Tray of Togetherness
Dumplings