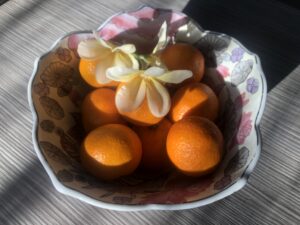 Well, here we go into the Year of the Rabbit. I've celebrated with a New Year's dinner I hosted for some cherished friends, and participated in wonderful Lunar New Year festivals from Maine to Boston. I decorated my home in red and gold and auspicious displays. Now it's time to ease into a more tranquil time with the cold, overcast skies and bare trees of winter. It's peaceful and nice. I've taken down the decorations and put away the craft bins. The rabbit is a year of yin, emphasizing the importance of rest. We are encouraged to tread softly, touch our emotions gently, and make decisions and actions with slow deliberation, not haste, to bring long-term success. I can get on board with that.
Our Maine organization CAFAM put on a great event after the covid hiatus of previous years. We could have done without a (-40) degree wind chill the eve and day of, but since here in Maine, we are either insane or hardy (probably a bit of both), we went ahead with plans. The highlight was a dazzling performance by Chinese Folk Art Workshop, a group of young performers and their volunteer mentors. They were exquisite. We also offered demos, Chinese food, workshops and exhibitors. I had to dust off my bins and get crafting, and was pleased to not only share Lucky Bamboo Book of Crafts, but design and organize all the craft make-and-takes. Lots of rabbit fun!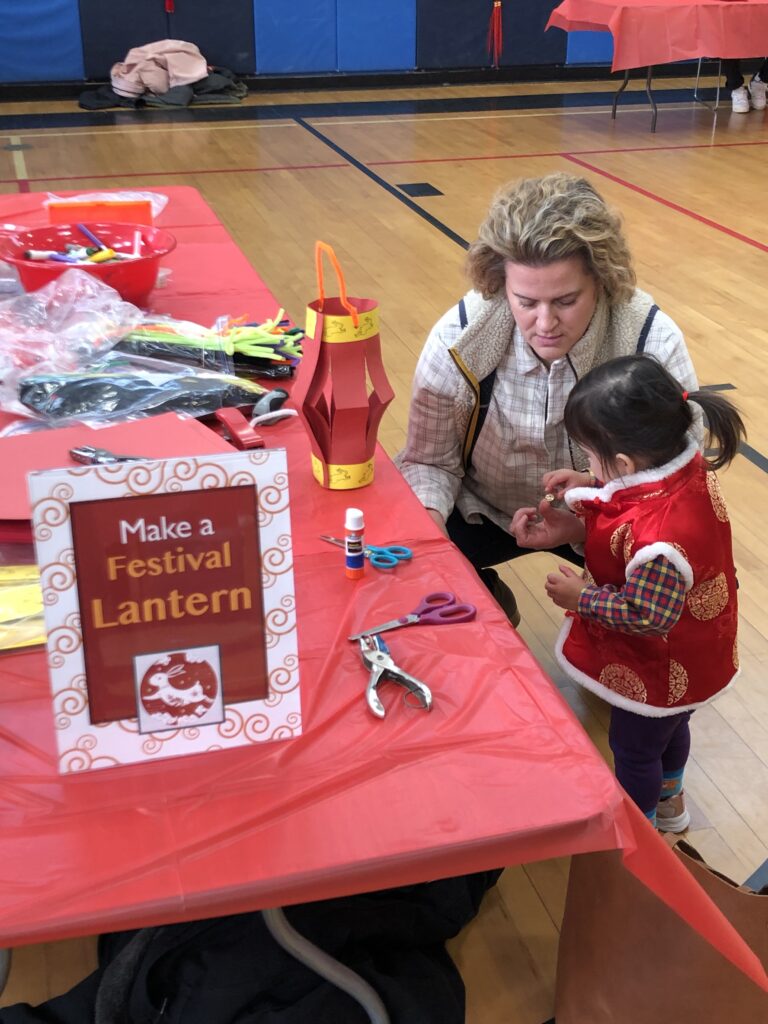 There is nothing that compares to being in Chinatown during the Lunar New Year. I traveled to Boston to oversee the craft station at the China Trade Center. I had wonderful volunteer teens from the area that put in a long day of paper and glue, and I loved being part of the noise and festivities as the lion dancers game through with their clatter and shake. Afterward, I packed up my crafts and had a stroll all around Chinatown in the late afternoon, watching storefronts still being blessed, firecrackers igniting with their sparks and fragrant smoke, and lions doing their ceremonial munching on lettuce heads. The perfect end to the day was a steaming soup noodle bowl at a cozy little Taiwanese restaurant. Then I headed back up north with a happy heart and warm belly.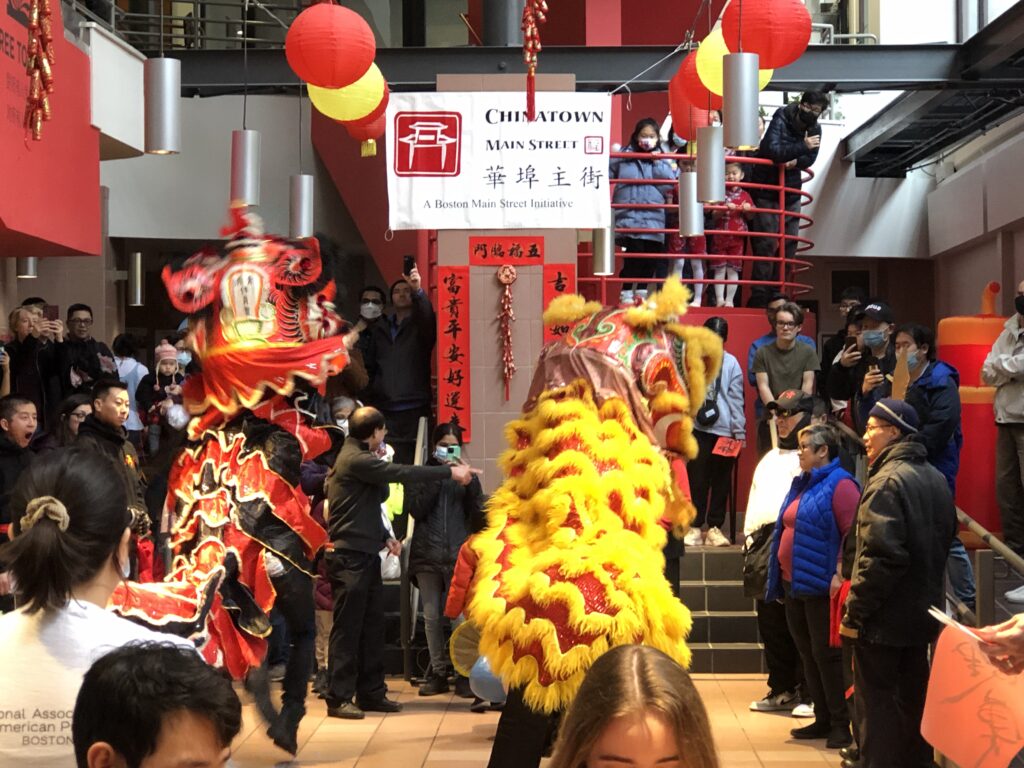 Now I shift to other projects and plans, but the glow of the Lunar New Year is sure to sustain me with a positive spirit. And I hope to find tranquility in each late winter day.