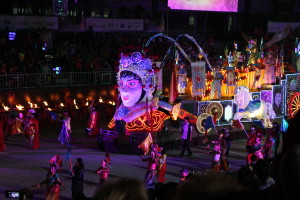 The weeks seem to fly by and there is so much I want to share about my craft book experience.  A highlight of February was my trip to Singapore with my daughter.  Now that the books are safely in the warehouse and I've at least started the selling engine (although it is always thirsty for more gas…), it was time for some fun.
Why Singapore?  I had the book printed by a fantastic commercial printer there… a relationship I revived from early professional days as a product development manager.  A book like this is only as good as its printing and production so I definitely had been focused on that aspect of the project with great care and planning right from the start.  We had an opportunity to tour the plant and visit with the lovely family that owns the corporation and I felt like everything had come full circle.
I also have some dear friends that live there as expats and they were warm and wonderful hosts.  We normally only see them in the summer here in Maine, so what a treat to experience their Singapore life with the new routines, cultural differences, and balmy weather!  On top of that, we got to celebrate the end of Chinese New Year together, and attend one of the most elaborate, exciting and colorful parades in the world!