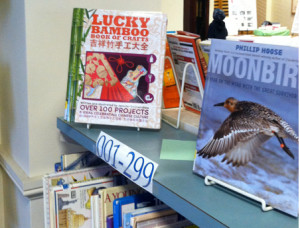 Recently I celebrated the Mid-Autumn Moon Festival by teaching about the holiday and sharing a moon lantern craft at our public library in Portland, Maine. I've done several library events to date, and once again I was met with great enthusiasm, support and flawless organization. Once again I got to spend time with a fantastic children's librarian (thanks, Jerri!) that was incredibly intelligent, creative, inspired and full of energy.
Public libraries have been so receptive to folding Lucky Bamboo Book of Crafts into their event calendars, buying it for their circulation, and getting on board with celebrating different cultures and holidays. (Actually they were already on board… just check out the collection for multicultural education in your local children's and youth rooms!)
I know I've been a bit (ahem) stingy with photos in previous blog entries so here are some highlights of my wonderful library experiences over recent months. You'd think with the amount of time I spend perusing Pinterest, I'd know to offer up more visuals! I confess I'm a bit private and camera shy…. but what I think you'll see is how "in my element" I am with the kids, the crafts and the fun. I'm not one to sit on an author pedestal autographing books… what fun is that?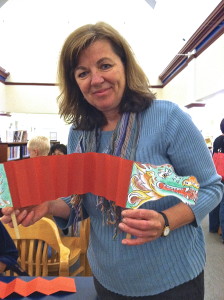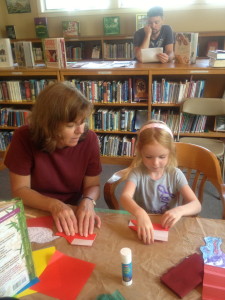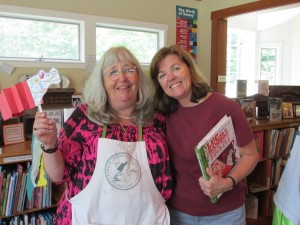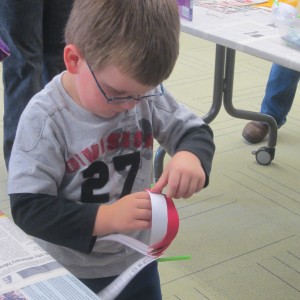 Times are changing for libraries with the lightning speed of technology growth and the pressure to do more and do it smarter and better, often on less budget. And of course there is the issue of the book. The real one. On the shelf. Will there be a future? All interesting and a little ominous.
Keep visiting your public libraries, make donations, attend events, offer suggestions, bring the kids to storytime…. we need our local libraries as much as our libraries need our community support!