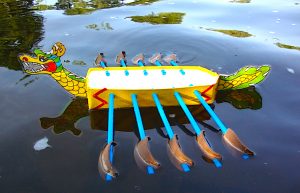 Hello and Happy Spring… As we thaw out in Maine,  I've tried to keep my mind on planning events and sharing new crafts, but I can't seem to shake my anxiety toward the instability in today's world. I wake up with it and go to sleep with it. What happened? Well we know what happened… wars and changes in many governments and seemingly endless destructive world upheaval that feels completely overwhelming and out of our control.
And the suffering is real… including millions of children worldwide, as well as those foreign-born who happened to want to make America their home in recent years. So many are being dealt an unfair hand. How do we teach our own kids to be world citizens, embrace and share our many cultures and religions, and just be kind and compassionate when they see the daily barrage of exclusion, deprivation and suffering of innocent families that is not only visible, but accepted?
This is a sensitive issue for my family, having a child that IS foreign-born and was immigrated through a smooth and non-discriminatory process to live the American dream. We can't give up on believing everyone can do better, take action, and somehow change the course of our future. Shouldn't this country set the example for the world stage?
Ok, sigh, now on to happier stuff…. Duanwu Festival time! This year the holiday celebrating the legacy of the Chinese poet and scholar Qu Yuan falls early-ish on May 30th so make your plans! This is a great time to get outside and find where there might be dragon boat races near you. Often they are pushed forward to the summer and I've linked a few in the New England area below:
Boston Dragon Boat Festival is June 10-11th
Lake Champlain Dragon Boat Festival is August 5-6th
Riverfront Recapture Dragon Boat & Asian Festival  is August 19th (I've offered crafts at this event for many years)
Rhode Island Chinese Dragon Boat Races & Taiwan Day Festival is September 9th
You can also check out my Pinterest pages with lots of great pins of dragon craft activities, Duanwu traditions, and recipes for delicious glutinous rice dumplings (zongzi). The team sport of dragon boat racing is a great example of unification and camaraderie of people from all parts of the globe and different ethnicities. Even if simply enjoyed as a spectator, sharing this kind of cultural event with your family can help us all be shoulder-to-shoulder in appreciating and encouraging diversity in our communities.