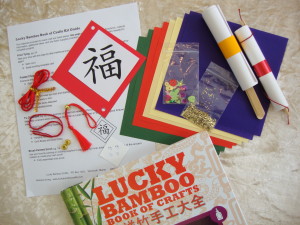 Happy Spring! In Maine I should add a few more exclamation points this year… whew we have had a long wait. But I can now divert attention away from frigid weather and vitamin D deficiency and think crafts again.
I am putting up a crowdfunding campaign soon for my newest little brainstorm- craft "kits" that will be a nice companion to the book. I'm starting small, selecting a few specific craft designs and offering some materials and partial assembly so crafters can dive right in.
This is a new stretch for me… working out my goals and logistics. But my good friend and favorite business guru in Singapore is helping me get involved with Crowdtivate https://www.crowdtivate.com, a wonderful Asia-based campaign platform. The video intro seems to be my biggest stumbling block. Maybe if I hang around with my thirteen-year-old more I can pick up some camera and editing skills. I'll keep you "posted".
The Dragon Boat (Duanwu) Festival is coming up on June 20th. This is a great teaching point for educators and many projects and activities can tie into the celebration. I've signed on for crafting at the Riverfront Dragon Boat & Asian Festival in Hartford CT on 8/15-8/16 which will surely be a highlight of my summer. Here is the link: http://www.riverfront.org/events/riverfront-dragon-boat-asian-festival
Now is a good time to think about summer camps, teacher gifts, grandparent activities, end of school gifts, and all the ways Lucky Bamboo Book of Crafts; Over 100 Projects & Ideas Celebrating Chinese Culture can be a part of the fun!