Jul
23
Tue
2019
Shadow Puppets Workshop- Merrill Memorial Library

@ Merrill Memorial Library
Jul 23 @ 3:30 pm – 5:00 pm
Jennifer DeCristoforo, author of Lucky Bamboo Book of Crafts is collaborating with Merrill Memorial Library and their summer reading program, "Universe of Stories". We will learn about the ancient Chinese history of shadow puppets. Kids will design and make puppets, build a stage, and perform a traditional Chinese legend. This is a two-session program that requires registration.
Aug
17
Sat
2019
Riverfront Recapture Dragon Boat & Asian Festival, Hartford, CT

@ Mortensen Riverfront Plaza
The Dragon Boat & Asian Festival in Hartford CT has invited Jennifer DeCristoforo back on Saturday, August 17th, 2019 to bring Lucky Bamboo Book of Crafts to this wonderful Asian culture event. She will offer hands-on children's Chinese craft activities and be signing books. Come to Hartford and enjoy all the free activities, performances, food and exciting dragon boat races on the Connecticut River. It is held in a beautiful city park along the river and is a perfect family event for a warm summer's day! This day is not to be missed!
Check event details at this link:
http://www.riverfront.org/events/dragon-boat-asian-festival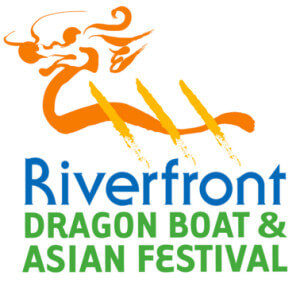 Sep
7
Sat
2019
CAFAM Mid-Autumn Moon Festival

@ The Woodfords Club
Sep 7 @ 4:00 pm – 7:00 pm
Join the Chinese & American Friendship Association of Maine for a wonderful annual celebration in Portland at the Woodfords Club on Saturday, September 7, 2019 at 4p.m.. Enjoy a delicious potluck, moon celebration program and mooncakes.
Jennifer DeCristoforo, author of Lucky Bamboo Book of Crafts  will offer free Chinese crafts and fun for kids and her book will be available.
This event is open to the public.